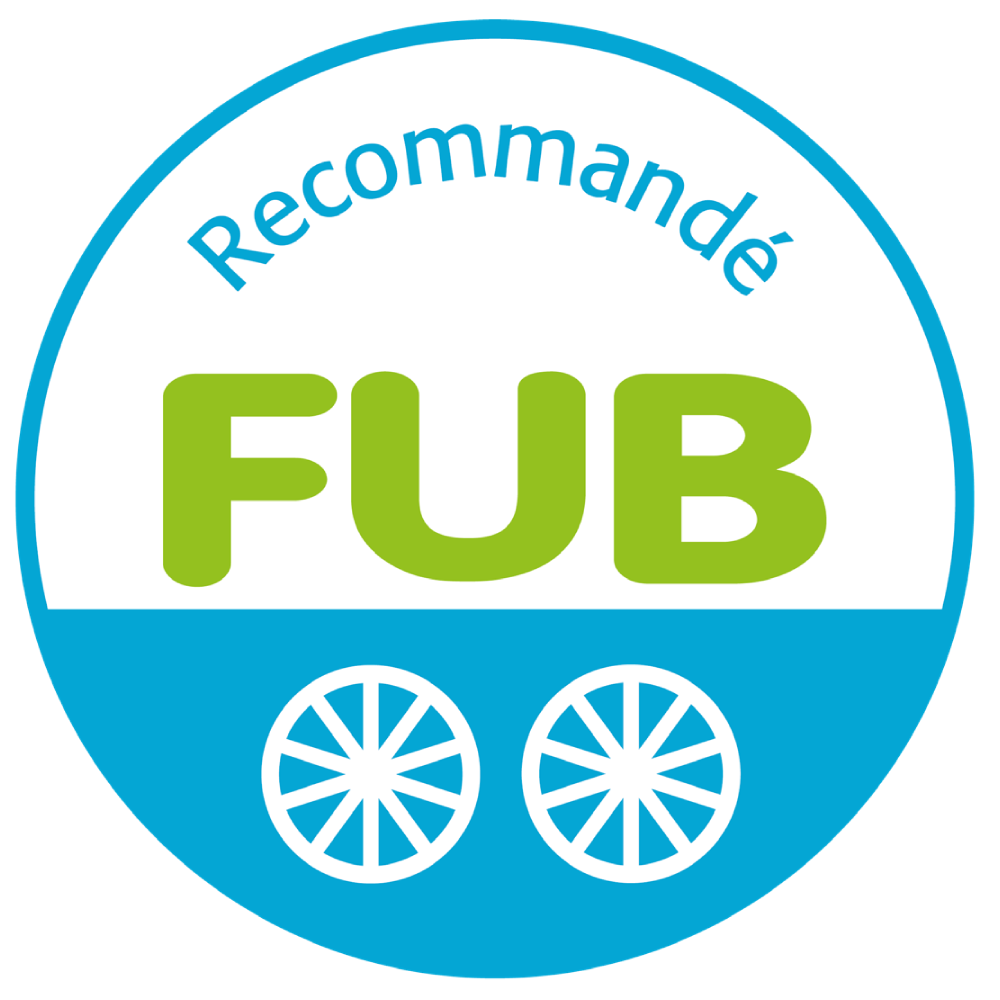 Unthinkable and yet realized!
3 locks and 1 luggage rack in 1 single product.
Learn more
Nothing left to carry in your backpack.
Always installed on your electric bike or classic bike.
High security level of 9/10.
Invented, designed & made in France.
I buy online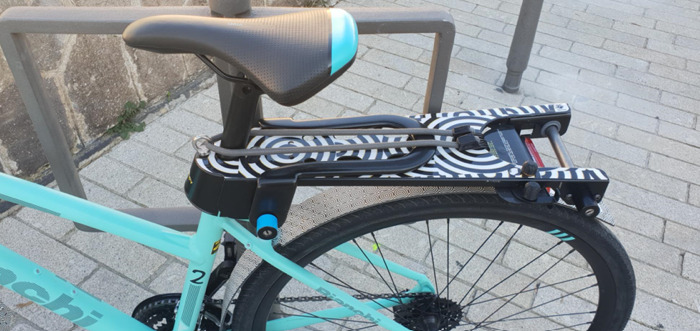 Large selection of decors
ALL-B, the lock to make cycling easier and safer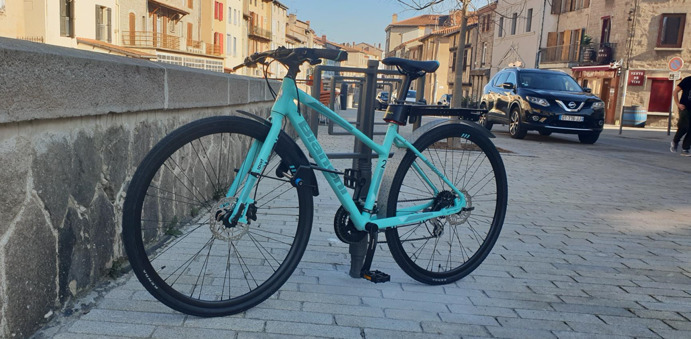 3-year "Totally secure or fully refunded" guarantee!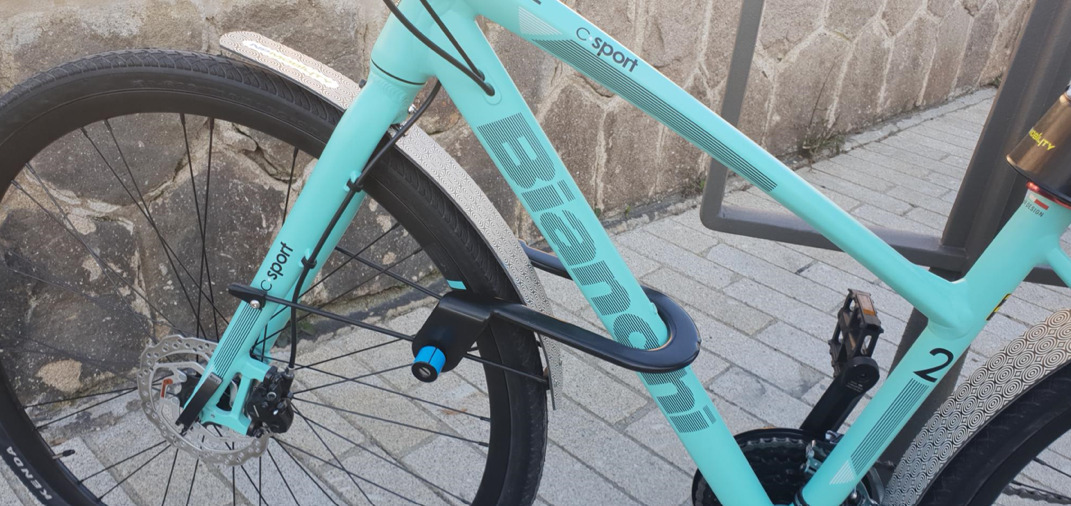 What is the FUB 2 Wheels ranking?
This level guarantees the best value for money.
A lock rated FUB 2 Wheels is a product that has successfully passed all stages. This maximum level, awarded to locks resistant to large tools, attests to the product's reliability and reassures both consumers and professionals. Today, 43% of insurers explicitly mention the FUB 2 Wheels ranking in their criteria for contracting insurance. The FUB 2 Wheels level is granted for a duration of 3 years.
Your ALL-B lock installs easily on your bike. Everything on the bike, nothing in the backpack!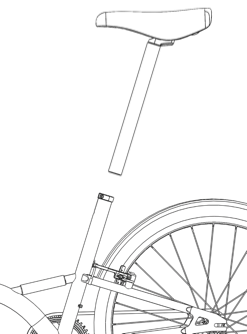 1. Loosening and removing your seatpost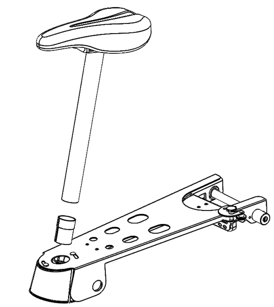 2. Insert your seatpost into the ring of your All-B lock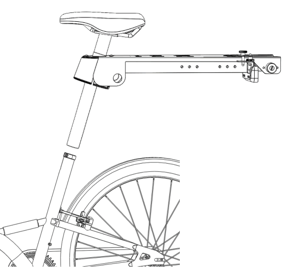 3. Insert your seat post into the seat tube. Adjust your saddle height. Secure your saddle using your saddle clamping ring.
4. Lower your ALL-B lock so that it covers your seat clamp ring. Then, tighten the screw of your anti-theft saddle ring using the BTR spanner size 5 (1).
Vidéos
ALL-B Teaser
ALL-B Long Video
ALL-B installation tutorial
Discover 4 main functions in one product:
1. Saddle lock
A reinforced ring prohibits any access to the saddle clamp after assembly. As standard, provided for a 31.8 mm diameter seatpost and adaptable to the various seatposts by using a diameter reduction ring.
If you don't know your seat post diameter, use the measurement tool provided. Just print, cut and follow the instructions.
The ALL-B is suitable for most bicycle geometries with a seat tube angle of 72° to 78°.
2. Bike lock
The luggage rack part pivots to the right, and allows you to attach your bike to street furniture or any other solid object.
Its hardened steel construction, combined with a reinforced lock with anti-drill pad, provides a high level of security.
3. Wheel lock
The U-lock allows you to secure your front or rear wheel.
Perfectly integrated into the set, it is easy to store and transport.
Made of hardened steel and coated with a 3 mm thick protective layer, it is pleasant to the touch and does not risk damaging your bike during use.
Its reinforced lock with anti-drill pad offers excellent resistance.
4. Rack with or without bag
Made of steel, the luggage rack offers an excellent carrying surface.
The carrying capacity of 10 kg can be advantageously increased to 27 kg with the bag kit.
It is equipped with a battery-operated light as standard and a double sandow.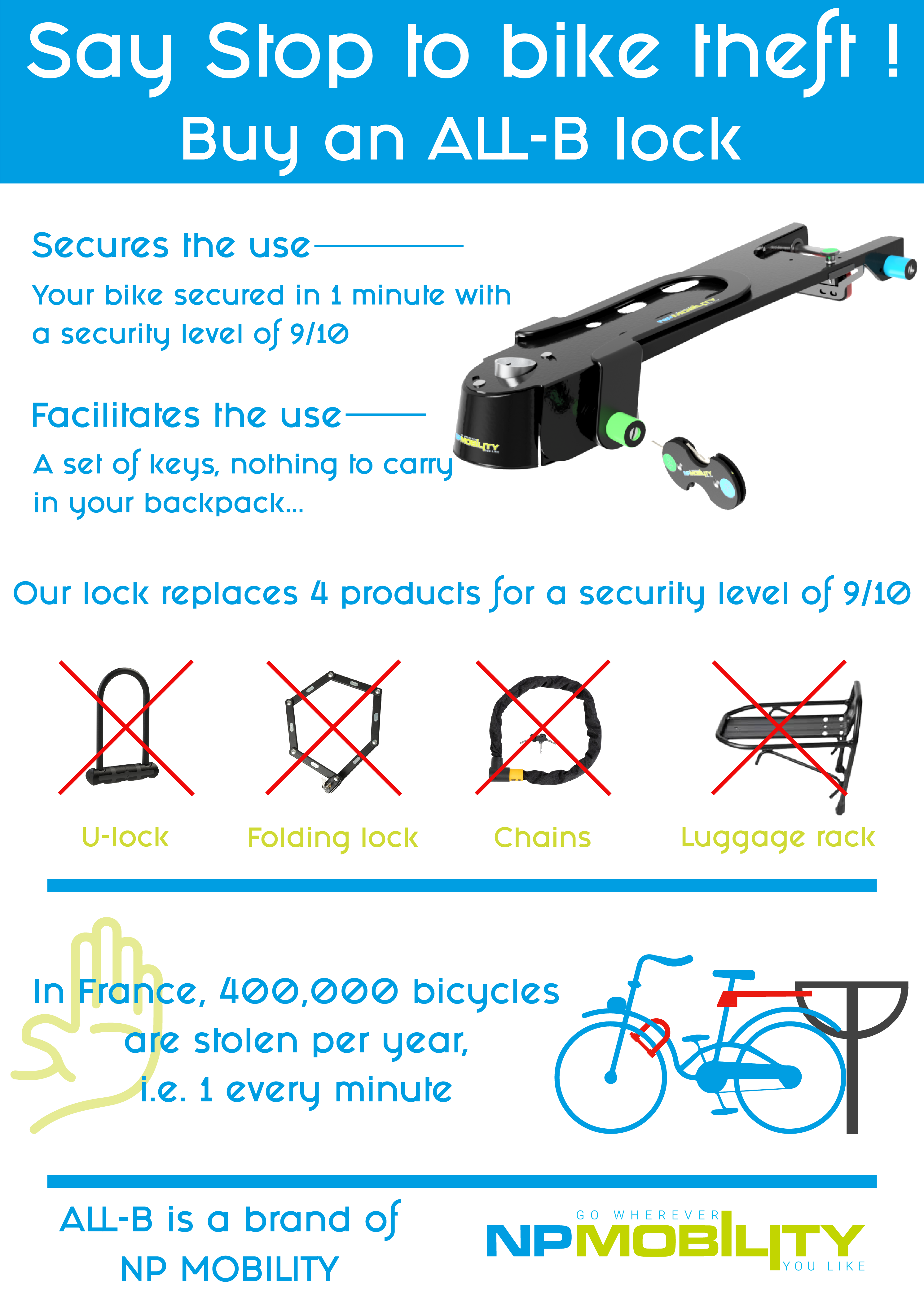 Weight of ALL-B: 900 grams per function or 3.2 kg.
Thanks to our personalization concept, make your ALL-B unique by choosing the pattern you like from our pattern catalog.
As soon as you have validated your pattern, it will be removed from the catalog to guarantee you a unique product.
Security level of 9 out of 10, the ALL-B range is practical and reassuring. Product certified to standard NF EN ISO 11243: 05.2017. 100% French-made product.
Although its level of security is high, it is important to specify that any lock on the market is only a theft retarder.
Adaptable to most bicycle geometries with seat tube angle from 72° to 78° and seat post diameter from 27.2 to 31.8 mm
Smart! The extra flat key ring with color indicator supplied with the ALL-B so you don't have to look for the right key for the right lock.
Get it without extra cost! The decoration kit offered to embellish your bike.
The bag KIT: It adapts easily with the screws provided. Available in black. Most saddlebags on the market fit on the saddlebag kit. Very soon you will discover our range of bags, personalized, 100% French manufacturing.
Buy online
100% Made in France
At NP MOBILITY, inventing, designing, manufacturing, marketing cycles and cycle accessories is our passion.
100% French manufacturing, permanent innovation, quality, are our essential and essential values.
Our permanent work objective is to move from use to practical and reasoned solutions, for a calibrated response to the needs of our customers.
Read more
Inventor's word
Inventing is always a long process, contrary to the popular idea of ​​invention springing like lightning. We do not control the time of the incubation and maturation phases which feed on our exchanges of our readings, our errors, our tests.
And then, indeed, the idea comes, but even if it comes in a head, it is always the fruit of a collective result. The most important thing in invention is to constantly have the idea to invent.
Then it becomes second nature, sometimes atrophying, but very often sparkling.
Believe in it without failing, endure without flinching, always and again thinking in an attempt to achieve obvious simplicity.