Right now, take advantage of the introductory offer at €189.90 including tax.
The ALL-B lock is: 3 anti-theft functions + a luggage rack function in a single product. It attaches to your saddle post in 1 minute, stays on your bike and not in your backpack.
1. Saddle lock
A reinforced ring prevents any access to the saddle clamp after assembly.
Adaptable to most bicycle geometries with seat tube angle from 72° to 78° and seat post diameter from 27.2 to 31.8 mm.
As standard, your ALL-B is suitable for 31.8mm diameter seatposts. For smaller diameters, a kit of seatpost diameter reduction rings is supplied with our lock (composed of a 29.8 mm diameter reducer, a 27.2 mm reducer, a 25.4 mm).
For any other diameter, please let us know and we will send the seat post diameter reduction ring free of charge.
2. Bike lock
The luggage rack part pivots to the right, and allows you to attach your bike to street furniture or any other solid object.
Its hardened steel construction, combined with a reinforced lock with anti-drill pad, provides a high level of security.
3. Wheel lock
The U-lock allows you to secure your front or rear wheel. Perfectly integrated into the set, it is easy to store and transport.
Made of hardened steel and coated with a 3 mm thick protective layer, it is pleasant to the touch and does not risk damaging your bike during use.
Its reinforced lock with anti-drill pad offers excellent resistance.
4. Luggage rack with or without bag
Made of steel, the luggage rack offers an excellent carrying surface. The carrying capacity of 10 kg can be advantageously increased to 27 kg with the bag kit.
It is equipped as standard with a battery-operated light and a double bungee cord.
Security level of 9 out of 10, the ALL-B lock makes cycling easier and safer for everyone.
Product certified to standard NF EN ISO 11243: 05.2017
Product 100% made in France
Although its level of security is high, it is important to specify that any anti-theft device on the market is only a theft retarder.
Thanks to our personalization concept, make your ALL-B unique by choosing the pattern you like from our pattern catalog. As soon as you have validated your pattern, it will be removed from the catalog to guarantee you a unique product.
Clever!
The extra flat key ring with color indicator supplied with the ALL-B so you don't have to look for the right key for the right lock.
The plus!
The decoration kit offered to decorate your bike or your personal items.
Your ALL-B will be delivered to you in reusable packaging in accordance with our "Second Life Packaging" concept. You can advantageously give it a second life to store your tools, your toys or any other object…You can also decorate it using the decoration kit.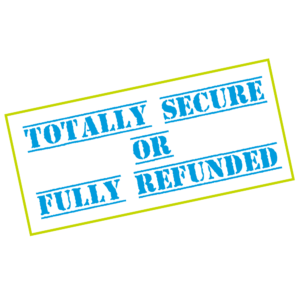 Our "Secure or your money back" commitment. In the event of theft of your bicycle secured with our all-B 4 lock: saddle lock, bicycle lock, wheel lock, and used according to our instructions for use, we will refund the full price of your ALL-B lock. B4.